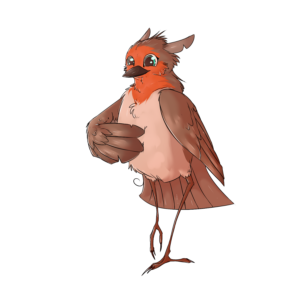 The Ouftimeet is a meet between fans of anthropomorphic creatures. It takes place in Liege every two months, the last Saturday of the second month. The program consists of a lunch at a restaurant, a walk with and without fursuits, the visit of a place in Liege, and it ends with some drinks! The atmosphere is pleasant and friendly.
It attracts furries from allover Belgium, and from time to time people from neighbouring countries.
The Ouftimeet is open to everyone, no need to be a furry. You must, however, be over 18 years of age, or if you are beween 16 and 18 years old you must be accompanied by an adult. The meet is also multilingual, and it is a good oportunity for improving your Dutch or French!
News
Ouftimeet #18 postponed
- 13/3/20
Dear Ouftimeeters, Dear Furries, Dear friends,
We have to postpone the coming Ouftimeet because of the measures taken against the coronavirus. As usual we will announce the date on our website, Telegram channel, Facebook page and Twitter account.
Follow the latest news and recommandations provided by the federal (belgium.be and www.info-coronavirus.be) and your local authorities to limit the spreading of the virus.
Don't forget to wash your hands regularly with soap during 20 seconds, avoid visiting elder people if you have flu like symptoms or you have been at a place where cases of coronavirus where announced or suspected.
See you later,
The Ouftimeet team.
Ouftimeet #17
- 25/1/20
It's going to be cold today! Don't forget to put on warm clothes. For the fluffs going to the restaurant, bring cash and change with you.
We are expecting 38 attendees today.
For non-suiters, or fursuiters who don't have to drop their fursuits and change at Tach's place, the meet up point for the meet is : statue Charlemagne (Bus Stop Liège – Charlemagne) at 11:00.
Attendees list:
Ambrose
Anonimcat
Aucun (j'accompagne Fenlyl)
Azaël
BrokenFox
Bushïe
Chalou
Daaéval
Delta
Don Nut
Dragon chinois
Faelan
Fenlyl
Hellyx
Jenky
Jesse
Jewel
Kreepy
Lyrics
Maeva
Miku
Minto
Mouse
Neelah
Pimouse
Salax
Silverflame
Skibur
Skyla leila
Snowrange
Spyrawr
StarFoxCoon
Tach
Toukha
Vexare
3 anonymous.
Lunch: Huggy's Bar
Vexare
Minto
Kreepy
Pimouse
Daaéval
Jewel
Snowrange
Chalou
Dragon chinois
Hellyx
BrokenFox
Fenlyl
Aucun (j'accompagne Fenlyl)
Ambrose
Delta
Lunch: Les Terrasses de Liège
Tach
Spyrawr
Azaël
Salax
Neelah
Mouse
Don Nut
And 2 anonymous.
Ouftimeet #15: heatwave/no fursuiting
- 26/6/19
Dear attendees,
Because of the actual heatwave, with temperatures that won't be lower than 27°C at noon this coming Sunday, we prefer to cancel the Furwalk for the safety of the fursuiters. We are now working on activities to replace the furwalk. Apart from the fursuiting activities, the furmeet is maintained.
Please, stay tuned by following our Facebook page, our Telegram Channel, Twitter account or by checking regularly on our website.
Don't forget to take enough water with you. We will also provide a few bottles of water.
Should you cancel your attendance, please do send us an email to organisateurs@ouftimeet.be and provide us the first name, last name and email adress you used to register.
See you soon,
The Ouftimeet Team.
N.B.: you can wear your fursuit at the Pixels Café, but the space is limited and there is no air conditioning (but there are fans).
Previous furmeets
You can find the programs, the pictures and the guest books of the previous furmeets here:
Furdance
Riche de notre expérience des précédentes meet, nous comptons organiser un évènement un peu plus particulier au moins une fois dans l'année: une soirée dançante pour les furries. Le projet est en train de se construire, vous pouvez déjà vous proposer comme volontaire via ce formulaire.
Social Networks
You can also find us on:
Donations
We are going to start collecting monetary donations to help us in funding the Ouftimeets and organise special events.
Press Pack
Are you a journalist or do you want to find published information about the Ouftimeet? You will soon find documents related to the furmeet here.
Journalists or documentarists, you can contact the public relation chairperson by mail: presse RRRRAAAAWRT Ouftimeet DOOoOOT be.
History
The Ouftimeet was born with the idea to fill the void in Liege by gathering the Belgian furries. It was created under the initiative of Tach (Gabriel Tach then) and Lainn. Since the beginning it was planned that there would be a furmeet each two months. This frequency was inspired from the French furmeets, the Nanthros.
The first official Ouftimeet took place on February 27th 2016.
Organisers
Lainn

Organiser and founder.

Tach

Organiser and founder.
You can contact the organisers by mail: organisateurs AAAaaaTTTee Ouftimeet DODOT be.