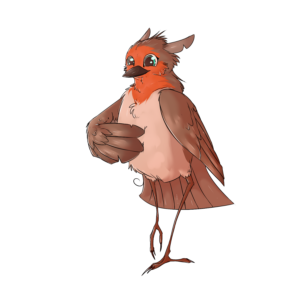 The Ouftimeet is a meet between fans of anthropomorphic creatures. It takes place in Liege every two months, the last Saturday of the second month. The program consists of a lunch at a restaurant, a walk with and without fursuits, the visit of a place in Liege, and it ends with some drinks! The atmosphere is pleasant and friendly.
It attracts furries from allover Belgium, and from time to time people from neighbouring countries.
The Ouftimeet is open to everyone, no need to be a furry. You must, however, be over 18 years of age, or if you are beween 16 and 18 years old you must be accompanied by an adult. The meet is also multilingual, and it is a good oportunity for improving your Dutch or French!
News
Back to school
- 19/9/20
Hi everyone!
We hope you are all doing well in this back-to-school period. You know what else is starting again? The Ouftimeet. We are currently working on new activities, with satisfying safety measures.
We will inform you as soon as we have something good enough to offer you! 📣
We hope to see you there 🍻🍟,
Cheers,
The Ouftimeet team.
#BlackLivesMatter
- 7/6/20
International Day Against Homophobia, Transphobia and Biphobia
- 17/5/20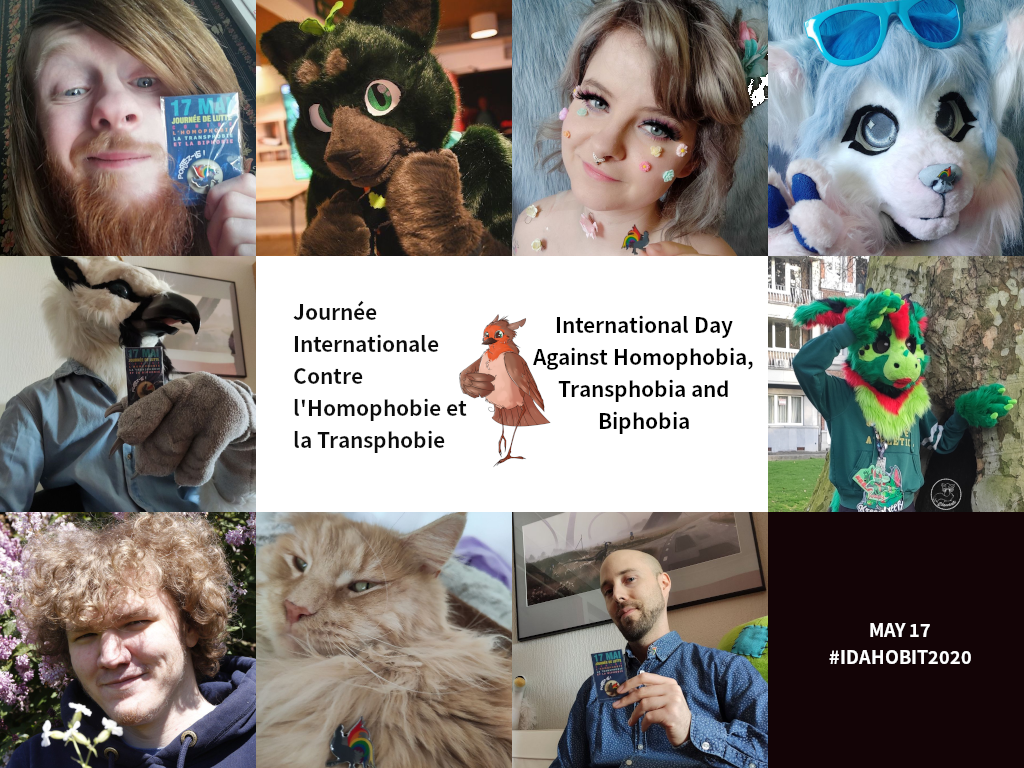 You have our full support, you should all be proud of who you are!
We asked the Maison Arc-en-ciel non profit to provide us plenty of May 17 support badges, even if May 17 will be over before the next meet they will be given-away at the next meet.
Previous furmeets
You can find the programs, the pictures and the guest books of the previous furmeets here:
Furdance
Riche de notre expérience des précédentes meet, nous comptons organiser un évènement un peu plus particulier au moins une fois dans l'année: une soirée dançante pour les furries. Le projet est en train de se construire, vous pouvez déjà vous proposer comme volontaire via ce formulaire.
Social Networks
You can also find us on:
Donations
We are going to start collecting monetary donations to help us in funding the Ouftimeets and organise special events.
Press Pack
Are you a journalist or do you want to find published information about the Ouftimeet? You will soon find documents related to the furmeet here.
Journalists or documentarists, you can contact the public relation chairperson by mail: presse RRRRAAAAWRT Ouftimeet DOOoOOT be.
History
The Ouftimeet was born with the idea to fill the void in Liege by gathering the Belgian furries. It was created under the initiative of Tach (Gabriel Tach then) and Lainn. Since the beginning it was planned that there would be a furmeet each two months. This frequency was inspired from the French furmeets, the Nanthros.
The first official Ouftimeet took place on February 27th 2016.
Organisers
Lainn

Organiser and founder.

Tach

Organiser and founder.
You can contact the organisers by mail: organisateurs AAAaaaTTTee Ouftimeet DODOT be.