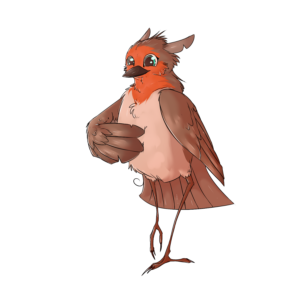 The Ouftimeet is a meet between fans of anthropomorphic creatures. It takes place in Liege every two months, the last Saturday of the second month. The program consists of a lunch at a restaurant, a walk with and without fursuits, the visit of a place in Liege, and it ends with some drinks! The atmosphere is pleasant and friendly.
It attracts furries from allover Belgium, and from time to time people from neighbouring countries.
The Ouftimeet is open to everyone, no need to be a furry. You must, however, be over 18 years of age, or if you are beween 16 and 18 years old you must be accompanied by an adult. The meet is also multilingual, and it is a good oportunity for improving your Dutch or French!
News
Mot du Président
- 14/5/19
Chers membres, chers amis, chers participants et passionnés

Notre Association existe déjà depuis 2016 à Liège, d'une première retrouvaille qui réunissait une douzaine de personnes nous en sommes facilement à 40-50 maintenant! Et mon plus grand souhait est de retrouver de plus en plus d'entre vous lors de nos sorties.

Les membres de l'association sont tous formidables. Et j'espère que pour eux aussi c'est une belle aventure que nous vivons ensemble. Nous nous réunissons régulièrement pour préparer de nouvelles activités, dont certaines devraient être annoncées depuis peu.

Mais nous ne sommes pas les seuls à grandir: le pays a sa propre convention Furry depuis 2017, et de plus en plus de retrouvailles régulières sont en train de prendre place. Et nous souhaitons en voir encore plus.

Cette année 2019 a été aussi marqué par la disparition de Dogbomb, atteint de la Sclérose Latérale en Amyothrophique (SLA). Une maladie diagnostiqué le plus souvent vers le début de la quarantaine, qui s'attaque progressivement au contrôle des muscles. L'évolution en est le plus souvent très rapide (une poignée d'années après le diagnostic) et est toujours fatale.
J'ai été très touché – et je n'ai pas été le seul – lorsque j'ai appris que Dogbomb nous avait quitté. C'est celui sans qui je ne me serais pas intéressé à porter une fursuit, participer aux collectes de dons des BEFurs pour la Music for life… Il avait une manière de décrire ses aventures dans son costume: touchant, drôle, empathique; et avant de nous quitter à mener de grosses collectes de dons pour la recherche sur la SLA.
Je lui garde une place dans mon cœur, et qu'il nous inspire tous pour faire avancer la Recherche.

Votre Président,
Jan "Tach" Taverniers
Liège, May 29
- 30/5/18
Our thoughts go to the family and friends of the victims of yesterday shooting in Liège. We've probably already encountered them while we were in the Parc d'Avroy and might have brought a smile to them.
All incoming activities will be maintained, we will continue to make people smile with our funny disguises. We have no fear.
Please do also avoid wearing your fursuits in public places without the proper authorizations, especially now.
Previous furmeets
You can find the programs, the pictures and the guest books of the previous furmeets here:
Furdance
Riche de notre expérience des précédentes meet, nous comptons organiser un évènement un peu plus particulier au moins une fois dans l'année: une soirée dançante pour les furries. Le projet est en train de se construire, vous pouvez déjà vous proposer comme volontaire via ce formulaire.
Social Networks
You can also find us on:
Donations
We are going to start collecting monetary donations to help us in funding the Ouftimeets and organise special events.
Press Pack
Are you a journalist or do you want to find published information about the Ouftimeet? You will soon find documents related to the furmeet here.
Journalists or documentarists, you can contact the public relation chairperson by mail: presse RRRRAAAAWRT Ouftimeet DOOoOOT be.
History
The Ouftimeet was born with the idea to fill the void in Liege by gathering the Belgian furries. It was created under the initiative of Tach (Gabriel Tach then) and Lainn. Since the beginning it was planned that there would be a furmeet each two months. This frequency was inspired from the French furmeets, the Nanthros.
The first official Ouftimeet took place on February 27th 2016.
Organisers
Lainn

Organiser and founder.

Tach

Organiser and founder.
You can contact the organisers by mail: organisateurs AAAaaaTTTee Ouftimeet DODOT be.